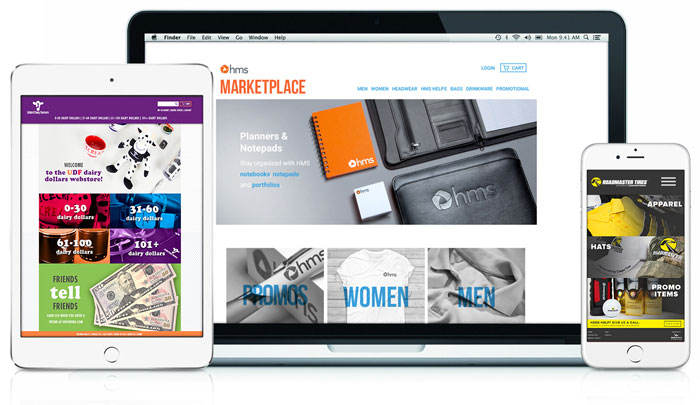 Corporate online stores are an excellent extension of your brand and marketing strategies to reach associates and consumers 24/7. We have the capability to custom design and manage stores based on your brand's specific wants and needs. Our planning group will manage the process from start to finish, making it super easy to get your online store up and running in no time.
Corporate online stores are a convenient, cost-effective way to give your employees and customers 24-hour access to your branded promotional items, while giving you the ability to:
Maintain and elevate your company's brand and image
Reward employees
Consolidate multiple promotional product vendors
Maximize the best volume discounts
Save valuable time and money
Manage and control corporate logo usage per brand guidelines
Manage inventory at your fingertips
Manage multiple vendors with one source
Configured for multiple languages and currency types
Have merchandise available 24/7
Access easy-to-use reporting to help manage your program
Submit and receive orders securely
DO MORE WITH YOUR COMPANY STORE.
Use branded products wisely.
Leverage our 25 years of expertise in promotional solutions to come up with the perfect ways to use your company store to connect with employees and fans.